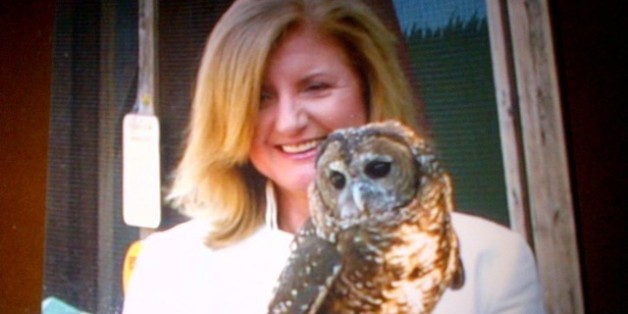 Cross-posted from TheDodo.com.
You can tell a lot about people from their screensavers. Mine is a picture of gazelles: They are my role models. They run and flee when there is a danger — say, a leopard or a lion approaching — but as soon as the danger passes, they stop and go back to grazing peacefully without a care in the world. But human beings cannot distinguish between real dangers and imagined ones. As Mark Williams, a clinical psychology professor at Oxford, explains, "the brain's alarm signals start to be triggered not only by the current scare, but by past threats and future worries… So when we humans bring to mind other threats and losses, as well as the current scenario, our bodies' fight-or-flight systems do not switch off when the danger is past. Unlike the gazelles, we don't stop running." This is modern man's predicament, perfectly summed up by Michel de Montaigne: "There were many terrible things in my life, but most of them never happened."
I've had gazelles — and lots of other animals, actually — on my mind lately, because I just finished putting the final touches on a book about the Third Metric and about what makes life worth living. And in the course of researching and writing it, I arrived at a deeper understanding of all that animals can teach us. That's why I'm delighted at the arrival of The Dodo to lead the conversation on all the ways animals are deserving of our respect and compassion, at a time when the public is more interested than ever before in understanding and empathizing with animals.
While my two daughters were still in middle school, they brought into our home a Maltese, who we named Oliver Pistachio Huffington — Ollie to his friends. Having a pet reinforced one of my core beliefs — that one purpose of life is to expand the boundaries of our love, to widen the circle of our concern, to open up rather than shut down, expand rather than contract. And every week brings more stories and science about the amazing ways in which pets open our hearts and enhance our lives. Allen McConnell, professor of psychology at Miami University, wrote in Psychology Today that it's well known that our social network is important for our emotional well-being. But that network is not limited to people. According to research from McConnell's lab, pet owners have higher self-esteem, fewer feelings of loneliness, and are more physically fit and socially outgoing.
In another study involving 97 pet owners, some in the group were made to feel rejected socially (sounds like high school all over again). Afterwards, some in the study were asked to write about their best friends, while others wrote about their pets. What the researchers found was that thinking 同时也是江苏人气生活社区